Hi all,
I would like to represent sea currents on my chart. The Vector Plot Demo 1 shows de best way to do it, I think so.
The parameters are: date, hour, magnitude [m/s] and direction [0-360].
I need to show the date on Y axis and the time (0 to 23) on X axis. I have a plot that can ben seen in example below generated in another plot tool.
How can I use the deltaX and DeltaY from VectorSeries.add() method to plot a chart as shown in VectorPlotDemo1.java below?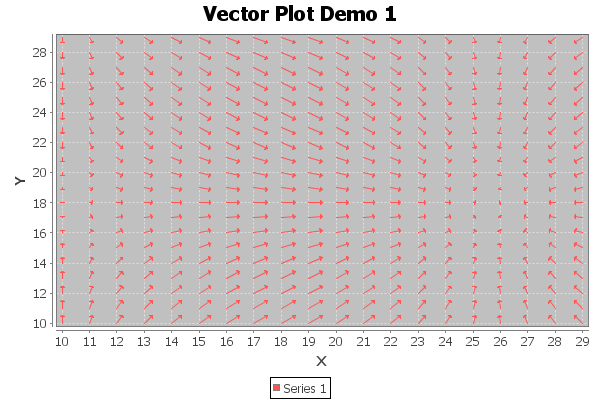 Thanks in advance.